The Vantera Partners Difference.
Vantera provides merchant banking and non-FINRA regulated corporate advisory services: restructuring, turnaround management, strategic planning, debt solutions, financial modeling and related services.
We have international experience with both private and public companies as well as a presence in  Asia and Europe.
Most clients are between $10 million to $300 million in revenues, often underperforming. We will consider companies above and below this range on a case-by-case basis.
World-class management know-how

Vantera has world-class management know-how with a "roll up your sleeves" tradition.
Most of the Vantera team members have been operating principals in their own companies.
We have many resident C-level executives with whom we regularly partner on our projects.
The Architects of Impact
Take the time to see what we have to say, then contact us to find out exactly how we can positively IMPACT to your company.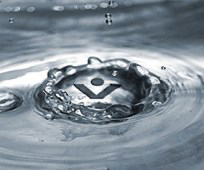 We're nimble, scalable and deep.
We're nimble, scalable and deep in real world experience.
All Vantera team members possess a JD, CPA, MBA degree, securities or real estate broker's licenses.
We assist clients in building new products and creating new opportunities.
We often have our own capital in client projects as a merchant bank  or capital from outside investors
We rival much larger advisory firms.
Vantera's experience rivals that of much larger advisory firms.
Vantera navigates client firms through challenging business cycles and highly successful exit strategies to achieve above-peer valuations.
We look first to alternative cashflow solutions, e.g., licensing, strategic partnerships, etc., before pursuing dilutive equity structures.
We have vast relationships with numerous commercial banks, asset lenders, venture capital, private equity capital firms as well as foreign investment groups.
We often partner with larger investment banks who are FINRA member firms for regulated activities.