Kaira Muraoka Robertson

[email protected]
Mobile 310.740.0021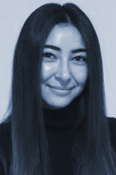 Kaira is responsible for researching, analyzing, and advising early-stage companies.  She focuses primarily on opportunities in the healthcare and biomedical sectors, green tech, food science and entertainment.  She has an abiding interest in impact investing.  
Kaira holds the LEED Green Associate Certification from the Green Building Council, Inc., and a California Real Estate Sales License.  She is currently a candidate for the California Real Estate Broker's License.
Apart from Vantera, Kaira serves as a Program Director for Propel, a nonprofit based in Sierra Leone, West Africa.  Kaira has been instrumental in designing Propel's unique model of integrative development based on a financially sustainable, business-oriented approach to solving environmental, educational and healthcare challenges.  Kaira shares responsibility at Propel for managing two showcase projects.  The first involves a ten-year, eco+ plan for the country that has commenced with the largest-ever beach cleanup in Sierra Leone's history.  The other involves the reconstruction of a primary school in a remote rural village that combines edtech, sustainable agriculture, clean power and reforestation.  
Previously, Kaira worked with the USC EdTech Accelerator under the auspices of the Rossier School of Education, where she provided support to the third cohort of early-stage companies and developed a marketing strategy that increased the visibility of the program.  Kaira has also worked closely with one of the country's leading Lyme Disease experts and served as a consultant to a food manufacturer, where she successfully formulated, developed and sold new products.  
Kaira graduated Phi Beta Kappa from Wesleyan University in Connecticut in 2020, with a double major in Behavioral Neuroscience and Film.  She was awarded honors for her senior thesis, a full-length television pilot and "bible" for a realistic sci-fi drama set in a post-dystopian world imbued with science and technology.  Kaira was the team captain, four-year starting setter and four-year court captain of the most successful women's volleyball team in Wesleyan's history.  She received many accolades for the team and herself, including Wesleyan's Academic Fall Athlete of the Year in 2018.  Kaira grew up in a Japanese-American household in Los Angeles and Kauai.  One of her greatest pleasures is playing the piano and composing her own music.