Jared Mack

eVoice +1.949.225.3400 Extension 117
Tel       949.225.3400
Mobile  701.721.1962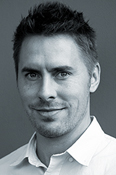 Jared Mack joined Vantera Partners in 2014 with more than six years work experience in energy and logistics in East Africa and the Caribbean. He has a strong network of investment groups and strategic relationships in the Middle East and the U.K. At Vantera he focuses on energy, infrastructure and commodity projects.
Prior to joining the company, he worked in the oil & gas sector in Tanzania and Mozambique where he developed and managed exploration and service activities. Mr. Mack was the General Manager for Coral Logistics Ltd., which provided equipment and material procurement, housing accommodation, catering services, warehousing, and security for the oil & gas industry. He has also worked in transportation logistics between Tanzania and Mozambique importing trucks and heavy lift equipment for the oil & gas industry.
Previously, Mr. Mack was General Manager for Rakgas Tanzania Ltd., an upstream exploration company, where he negotiated exploration activities with the Government of Tanzania, managed two Production Sharing Agreement farm-in's, and established working relationships with the Zanzibar Government in oil & gas exploration.
From 2008 to 2010, Mr. Mack worked in Washington D.C. as an energy economist advising governments of Caribbean Island nations on implementation strategies for alternative energy resources. He also served as an intern at OPIC in its structured finance group. Mr. Mack holds a Masters degree in Materials Science and Engineering from Cornell University and a Masters degree from Johns Hopkins University – School of Advanced International Relations (SAIS), with concentrations in Energy and Finance. Additionally, he received joint Bachelors' degrees from Augsburg College in Physics and Chemistry. Mr. Mack was a Peace Corps Volunteer in Tanzania from 2006 through 2007 and speaks Swahili.