Rod Verhulp

[email protected]
eVoice +1.949.225.3400 Extension 115
Mobile  650.483.4955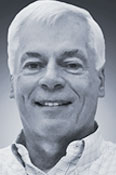 Rodney Verhulp (Rod) has over 35 years of experience as a corporate executive for Fortune 500 companies, consulting and investment management. Rod's primary focus is in technology companies (data center, internet, technology services, software, semi-conductor, renewable energy) and real estate investments
Prior to joining Vantera Partners, Rod was Vice President, Finance at Equinix, a world leading data center company. During Rod's 8 years at Equinix, he helped them grow from $730MM to over $4Billion in annual revenues. His responsibilities included working on the acquisition and integration of major competitors in Asia, Europe, the US, Middle East and South America. He also worked with the company to convert to a Real Estate Investment Trust (REIT) structure which added significantly to the valuation of the company.
Rod's prior experience also includes five years as Vice President, Finance at Yahoo! In that role, Rod was involved in strategic acquisitions such as Alibaba, Yahoo! invested $1 billion dollars to acquire 40% stake in the leading China internet company), Overture, the Yahoo! search operation, HotJobs (leading internet employment company), Flickr (online photo service) and strategic relationship deals with EBay and Microsoft. During that time the company grew from $730MM to $6Billion in annual revenues.
Rod worked with the Equinix and Yahoo! Boards of Directors to establish world class corporate governance and risk management processes to comply with emerging regulations such as Sarbanes Oxley. Other major responsibilities and experience involved working with Engineering and Legal Counsel to develop and monetize intellectual property for these companies. Prior to his to tour at Y!, Rod held key management positions at Sun Microsystems, Silicon Graphics and PriceWaterhouse in the San Jose office. At PW, Rod ran a major consulting practice working with emerging high tech companies going through various stages of growth, including IPO, product and market growth, acquisition and mergers, and divestitures. Rod also spent 5 years as the Program Director for a major financial institution in Saudi Arabia. For the Saudi company, Rod ran a major process re-engineering program involving a $350m investment and 175 staff. Rod led a team to open and expand the Saudi company's trading operations in London. He also has significant experience assisting companies with cybersecurity and business continuity risk assessment and solutions. Rod has extensive experience in dealing with companies in China, Hong Kong and Singapore.
At Vantera Partners, Rod has been involved in a variety of projects and activities:
Product funding and financial advisory for an emerging LED lighting technology company
Interim CFO for solar energy technology company
Stage B funding for internet auction/social networking company
Funding and project management for 320 acre real estate development project in Costa Rica
Conversion of major commercial office complex to mixed-use housing and retail center in Northern California
Financing for acquisition and conversion of apartment buildings to condos in California and Washington
Rod is based in Palo Alto, CA. He has a Bachelor's degree in Accounting from the University of Puget Sound and a Master of Science degree in Business from California Polytechnic University. He has served on a number of Boards and Advisory Panels for privately held companies as well as charitable foundations.