Gary E. Lotzer

[email protected]
eVoice +1.949.225.3400 Extension 114
Mobile  520.818.6329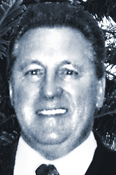 Gary Lotzer joined Vantera in 2013.  Mr. Lotzer has over thirty years of diverse, business experience across a broad spectrum of industries.  He has served in C-level roles of lower mid-market companies located in the US, Mexico, Europe and Asia.  His specialized combination of corporate finance, marketing and operations skills have been successfully applied in venture-backed startup, turnaround and high growth business stages.  Particular professional expertise includes strategic planning, business plan development, financial modeling, business valuations and due diligence.  Mr Lotzer has founded and co-founded multiple successful companies, and has personally negotiated and structured numerous debt and equity capital transactions.  He has also participated in OTCBB and AMEX public capital listings.  Prior to joining Vantera, he was engaged in M&A as an independent intermediary.  He was a Managing Director of Hunter Wise Financial Group LLC, a middle-market investment bank, formerly headquartered in Irvine, CA. His office is located in Tucson, AZ. Mr. Lotzer holds Series 82 and 63 securities licenses, as well as an Arizona real estate broker's license.
He began his career in Chicago in public accounting, but migrated to Milwaukee where he eventually merged Lotzer & Co CPA's into Seidman & Seidman/BDO, an international CPA/Consulting firm.
He is a Certified Public Accountant (WI License No. 5757), and long-term member of the American Institute of Certified Public Accountants and holds the Accredited Business Valuation (ABV) credential issues by the AICPA exclusively to licensed CPA's that complete their rigorous accreditation requirements. He is also a member  of the AICPA Forensic and Valuation Services section, and the Arizona Society of CPA's.
He is a graduate of the University of Wisconsin – Madison School of Business, and has attended the Thunderbird American Graduate School of International Management Executive Program in Phoenix.