Stephen R. Meleen

Co-founder/Principal
[email protected]
eVoice +1.949.225.3400 Extension 101 
Mobile 949.232.6020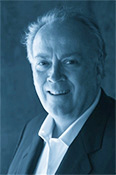 Meleen has over 35 years of experience in operations, finance and business creation with emerging growth, private and public multinational companies where he has also served on several boards of directors. He has participated in corporate bankruptcy assignments and headed several turnarounds including new financing rounds for those companies. He has 12 years of international operating experience in Asia, Europe and the Middle East including five years residence in Indonesia and Singapore from 1973 to 1978 and two years in an American public company and then co-founded and managed three companies in Singapore and Malaysia.
During his career he has participated on merger teams representing acquisitions totaling $600 million. Meleen has completed over 50 corporate financing transactions on the buy side and 26 on the sell side, and he has obtained over $400 million in debt and equity financing for middle market companies on his client projects. In addition to the corporate financings, Meleen has completed over $200 million of commercial real estate financings on the buy side.
He has been a founding investor in ten companies including three companies, and is a co-founder and principal of Vantera Partners LLC, a corporate advisory and merchant banking firm based in Newport Beach, California in 2003. Previously he founded Meleen & Company, Inc., a corporate financial advisory firm in 1993 after completing his first external funding, U.S. Animation, in 1992.
From 1986 to 1992 Meleen was the Chief Operating and Financial Officer of the Marciano family holdings (Marciano family holding trusts and Southwest Pacific Investment Company) which included the apparel, footwear and retail companies- Guess, Guess Retail - formerly MGA, and numerous secondary branded companies.  His responsibilities included retail store operations, joint ventures, startup venture operations, financings, strategic planning, asset management and real estate.
From 1981 to 1986 Meleen served five years in two corporate upper middle management positions with Santa Fe International, Inc. - at that time the worldís largest oil drilling contractor company who also specialized in fluid-flow engineering and off-shore construction. Santa Fe was taken private from the NYSE by Kuwait Petroleum in 1981, after which Meleen spent a very significant amount of time on international assignments.
Meleen was with Arthur Andersen & Company, Los Angeles, from 1978-1981 where he obtained his C.P.A. from the State of California. After graduating with a B.A. in Accounting from Grove City College in Pennsylvania in 1968, he became an Air Force pilot from 1968 to 1973. Steve is married with a married son and four grandchildren.