Laird Robertson

Co-founder/Principal
[email protected]
eVoice +1.949.225.3400 Extension 100
Mobile  310.612.8200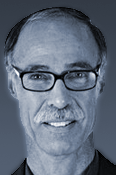 Laird Robertson has twenty-five years experience as an investment banker and corporate attorney. As a co-founder and principal, he has broad experience that encompasses corporate finance, mergers and acquisitions, and real estate. In the corporate finance area he assists middle market and emerging growth companies with debt or equity financings from institutional investors. He focuses primarily on established companies and late stage ventures with revenue, which are either profitable, have previously been profitable, or have identified a clear pathway to profitability.
In the mergers and acquisitions area, he represents both the buy-side and sell-side in middle market transactions. In M&A, as well in corporate finance, he is experienced in dealing with complicated capital structures, operational challenges and other problems that normally might impede a sale or recapitalization. His background as a corporate attorney is well suited to working through complex problems and his experience as a turnaround and crisis manager is well suited to distressed situations.
After graduating with honors from Yale College, he received his graduate education at Oxford University and Georgetown Law School, where he was Executive Editor of the Georgetown Law Review and a Teaching Fellow. Immediately after law school he served as a law clerk to the then Chief Judge of the U.S. District Court in Honolulu, Hawaii, and worked for international firms in Paris. He was an officer at the U.S. Department of State where he participated in bilateral and multi-lateral negotiations in Washington, D.C. and Geneva, advising the Economic & Business Bureau on telecommunications, intellectual property and international trade matters. With O"Melveny & Myers in Los Angeles and San Francisco, he advised bank and corporate clients on loans, work-outs, mergers and acquisitions, new business ventures and real estate financings.
Laird holds a California Real Estate Broker's License and is a member of the bars of California, New York, Hawaii and the District of Columbia.