Gary Anderson

Principal
[email protected]
eVoice +1.949.225.3400 Extension 106
Mobile 714.273.8755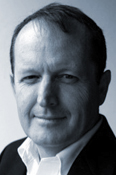 Gary Anderson joined Vantera in 2005. He has a broad management background in construction, manufacturing, energy, financial services and real estate. He has held management positions in Fortune 250 corporations as well as privately held businesses both domestically and internationally. He has extensive experience in general management, strategic planning, finance, marketing, operations and labor relations.
After graduating from college, he spent four years in Asia, partnering in a Trading and Financial Services start-up based in Singapore. Returning to the US, he spent five years as a Business Analyst for Smith International, before accepting a Marketing Management position in a large Aerospace manufacturing operation of Banner Industries.
In 1987 he took over his family's construction business. Within two years, company sales doubled as the company worked on many of the most prominent commercial tenant improvement projects in southern California. After weathering the construction recession of the early 1990's, he oversaw a corporate turnaround that led to a four fold increase in sales. In 1999, the business was recognized as one of the fastest growing privately held companies in Los Angeles by the L.A. Business Journal. In 2000, he sold his family's interest in the construction business.
He has served as a Management Trustee on multi-employer benefit trusts, a Board Member on an Apprenticeship Committee and a member of environmental rules steering committees at the EPA and the Southern California Air Quality Management District.
He has a Bachelors Degree in Economics from the University of Southern California and a Masters Degree in Business Management from the Asian Institute of Management. He is a licensed General Contractor. Gary is married with two grown children.