Edward Thurman

[email protected]
eVoice +1.949.225.3400 Extension 122 
Mobile  727.271.5089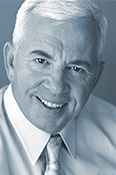 Accomplished business executive with 20+ years experience in delivering performance, profitability and growth in challenging, competitive, high technology markets.  Decisive, solutions-focused and results-oriented—expert in building and revitalizing a company's organizational infrastructure, products, technologies, processes, measurement systems and sales-marketing strategies to optimize results.  Strong leadership, team building, communication, creative and analytical skills.
He has been founder and executive for numerous companies, including; founder and President of Navigator Partners, a consulting firm assisting C-level executives in well-established, newly-restructured and startup companies with strategic planning, profitability growth and positioning for investment capital. President and CEO of Iconixx Systems Engineering, a advanced technology engineering solutions firm specializing in next generation telecommunications solutions. President and COO of Accelerated Networks, a advanced technology manufacturing firm specializing in next generation packet-based network solutions. Director of SPRINT for their Advanced Technology Development  division.
He also had a 23 year stint with  United States Army in Executive Management positions, including a Commanding Officer.
He earned a Bachelors Degree in Mathematics from  University of Washington, Master of Science (Operations Research; Systems Analysis Engineering) from Omega Rho Scholastic Honorary Naval Postgraduate School and a Master of Military Arts and Sciences (MMAS)  from the US Army School of Advanced Military Studies.